We have a number of different ways to access eBooks…please continue reading to find out more!
 MA eBook Collection has lots of fiction and nonfiction books.
 Gale Virtual Reference Library has:
–     Reference books
If you are asked to log in, the PASSWORD is: fenway 
If you are asked for a USERNAME: mlin_b_baafhs, and password: fenway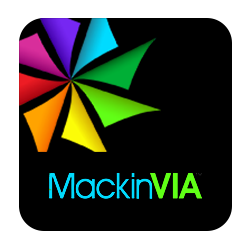 MackinVia (there's an app for it!)
User name is: baa
Password is: baa
 Axis360 has bestseller fiction and nonfiction titles. Check here first when looking for a fiction book!
Biblioboard has pages of curated content on specific research topics, which include images, videos, primary source historical documents, and more. Biblioboard also has more traditional content including fiction, graphic novels, comics, children's books, and more.
 EBL is an academic catalog and has many nonfiction and reference items, which help with research papers, along with other reference materials such as cookbooks and gardening materials.
Gale Resources provides eBooks in multiple reference subjects, such as business, law, literature, and science.
If you are asked to log in, the password is: fenway.

If you are asked for a username: mlin_b_baafhs, and password: fenway
View a list of all the eBooks by clicking on Title List in Gale eBooks:
Find eBook in the School Catalog:
Other great and free resources for eBooks: 
Project Gutenberg is the first and largest single collection of free electronic books, or eBooks. Michael Hart, founder of Project Gutenberg, invented eBooks in 1971 and continues to inspire the creation of eBooks and related technologies today.
Electronic books on popular topics such as travel, computers, consumer health, and business. Log in with your BPL card number.